Hello all!
This week on Miliki System: Wassoulou music!! Its From the Wassoulou region of southwestern Mali. In the 1980s, Wassoulou music became a sensation in Mali. The emerging sound featured the deep-toned, six-string harp called kamelen'goni, and most of the time, women singers. Coumba Sidibe, with her robust, tenor voice was the first to garner widespread public attention. Currently, Oumou Sangare is the biggest star of Wassoulou music, with her 2009 album being released on Nonesuch! Get ready to grove and dance to this ubbeat, passionate, beautiful music!
Audio clip: Adobe Flash Player (version 9 or above) is required to play this audio clip. Download the latest version here. You also need to have JavaScript enabled in your browser.
Check out this amazing vid of Coumba Sidibe playing "Yali Djamou":
(courtesy of this amazing blog http://wrldsrv.blogspot.com/)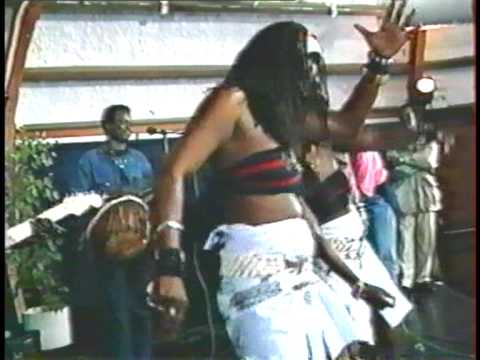 Everything Everything,
Mister Senor Love Daddy

Related posts:
Jeff Chen Horror Podcast Show (Music of the Far East) [caption id="attachment_945" align="aligncenter" width="199" caption="The Magnificent Jeff Chen--World music patron...
Show 127 Bluegrass Junction from Sunday February 26, 2012. We celebrate Dr....

Related posts brought to you by WordPress MU Related Posts Plugin.