DJ Friedmann *Tha Jewela* here. As promised, here are the shows for the last two weeks in all their glory. The prodigal host Will will return next week if all the stars align. Thanks for bearing with me during his absence. If nothing else, I hope at some point I struck a TB-303 tuned chord in your heart. Also note that if you're listening to the podcasts that I'm horrible at editing these so there's about a 3 minute overlap from our previous show, Flick Noise.
June 30th with: The Honeymoon Killers, Linear Movement, ESG, The Reversible Chords
Audio clip: Adobe Flash Player (version 9 or above) is required to play this audio clip. Download the latest version here. You also need to have JavaScript enabled in your browser.
Yoko Ono, the subject of perhaps the world's most misdirected focus of hate, shines with her 1981 track Walking On Thin Ice, the final mix would be in the hands of John Lennon on the day of his death: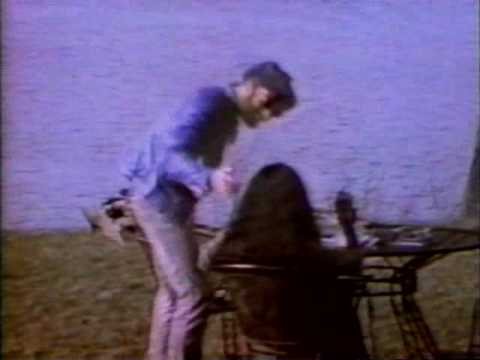 Pheonix recluse Eddy Detroit makes an appearance with a track off of his 1982 record Immortal Gods. The record was backed by contemporary surf rockers Sun City Girls and includes tunes reflecting the finer points of life: Vampires, a deitiy by the name of PazuZu, and of course, Mephisto Cigars:
—
July 7th with: Cracked Actor, Arthur Brown & Craig Leon, Deutscher Kaiser, Woo
Audio clip: Adobe Flash Player (version 9 or above) is required to play this audio clip. Download the latest version here. You also need to have JavaScript enabled in your browser.
A small tribute to the Australian and New Zealand scene, which aside from the legendary Dunedin sound of bands on Flying Nun Records also encountered a huge punk movement in the late 70's, led by Brisbane band The Saints:

"The earliest incarnation of The Saints was formed by Ed Kuepper (guitar) and Chris Bailey (vocals) in Brisbane, Queensland in 1973. They shared a background in immigrant families (Kuepper's German and Bailey's Irish), and an admiration for high energy 1950s and '60s music, such as the Detroit rock of The Stooges and MC5. Queensland at the time was controlled by the conservative, authoritarian Country Party democratic government of Sir Joh Bjelke-Petersen — an environment with plenty of inspiration for creative and alienated young people. The result was a frenetic, pulsating sound, topped with Bailey's sardonic lyrics. Unable to get regular gigs, they played at a house in inner city Petrie Terrace, where they soon attracted unwanted attention. Police arrested fans for trivial offences, often in a brutal fashion, but their approach only created more interest in the punk scene. The Saints gigs' got bigger and their fans started to form bands, both punk and dissimilar in sound, beginning a distinct Brisbane punk scene, one of the first in the world."
One of these fan bands that would spring from the Brisbane area would come to be known as The Riptides, whose mod pop stylings are more closely related to that of The Ramones:
Related posts:
Related posts brought to you by WordPress MU Related Posts Plugin.