About this time last year, I got a chance to travel to Ireland and listen to some folk tunes, both Irish and American.  Turns out, American folk music is pretty popular amongst some musical crowds over there, and looking at the history of the music, it makes sense.  Many traditional American songs and reels can be found to be rooted back in the Emerald Isle on some level or another, and Ireland is one of the only places in the world (along with the U.S.) which incorporates banjo as a core instrument in its folk scene.  The traditional Irish banjo is the tenor banjo, which has a shorter neck and only four strings.  On this side of the pond, it is often associated with River Boat type minstrelsy.
But that's neither here nor there, and y'all will have to wait until closer to St. Patty's day for some Irish lovin' and fusion tunes from WUOG.  In the mean time, I wanted to share a nice bite of folk that one of my friends sent me.This one fella is also responsible for introducing me to an artist you'll hear quite often on Folk Scene, William Elliott Whitmore, who has quickly become one of my contemporary favorites.
Now, here y'are, another selection from him, with Mr. Charlie Parr on the 12-string resonator guitar.  Enjoy and sláinte!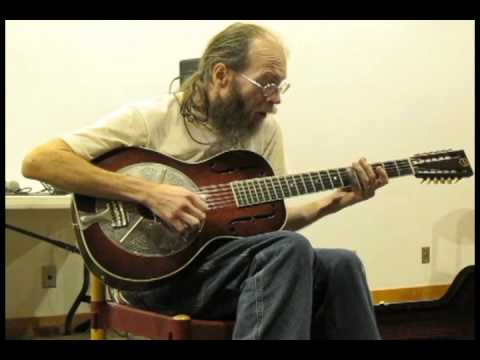 Related posts:
Related posts brought to you by WordPress MU Related Posts Plugin.