Hey everyone, now that we have the whole second episode thing figured out, we can post the 3rd. So here it is:
Audio clip: Adobe Flash Player (version 9 or above) is required to play this audio clip. Download the latest version here. You also need to have JavaScript enabled in your browser.
This installment begins with the single greatest introduction I've ever recieved from another DJ. Jack Ritchie closed out his show, and then introduced my show while playing the banjo. I had no idea he was that good. Anyway I tried to hold the attention of his loyal listeners by transitioning quickly into the following songs:
Artist- Song (Album)
additional thoughts
1. Shirley Caesar- Gotta Serve Somebody (Gotta Serve Somebody0 The Gospel Songs of Bob Dylan)
This is a cool intro song from a tribute album to Bob Dylan (but also featuring him). I said the album was produced by dyaln, but I was actually wrong cause its just a bunch of renditions of songs from the original Bob Dylan album Slow Train coming. It's an interesting album either way, and it can be found in the UGA music library for anyone who has a valid UGA student ID…
2. The Soul Stirrers- His Eye Is On The Sparrow (When Gospel Was Gospel)
Really pretty old tune. The singers from this recording have really beautiful voices. Just a pleasant song, plain and simple.
3. Woody Guthrie- They Laid Jesus Christ In His Grave (Library of Congress Recordings [Disc 2])
A wonderful Woody Guthrie song (redundant?) about the life of Jesus. Like most of Guthrie's songs its very simplistic, but somehow makes me think more than the average song would. What a guy.
4. Danielson Family- Pottymouth (Tri-Danielson)
This song's lesson is simple: if you swear, the Danielson Family sisters will not kiss you. Lesson learned. The Danielson Family, headed by Daniel Smith, is a family band that has somehow made dozens of christian albums that hit it big in the indie scene. Once he made it somewhat big, he began producing other artists, including Sufjan Stevens. Sufjan working with Danielson and his rise to critical acclaim is all documented in the very interesting documentary "Danielson: A Family Movie." Here's the trailer, I highly recommend it:
5. Half-Handed Cloud- We Don't Know How It Grows (We Haven't Just Been Told We've Been Loved)
Another artist who was involved with Danielson and the record labels he manages. Half-handed Cloud has some interesting stuff, usually doing very short, ultra twee songs based on scriptures.  Very enjoyable.
6. Timothy Hay- mewithoutYou (It's All Crazy! It's All False! It's All A Dream! It's Alright)
If there was one album that inspired me to create this show, it's this one. It came out in the summer of '09 and I haven't stopped listening to it since. In fact, check out this music video for another track from the album: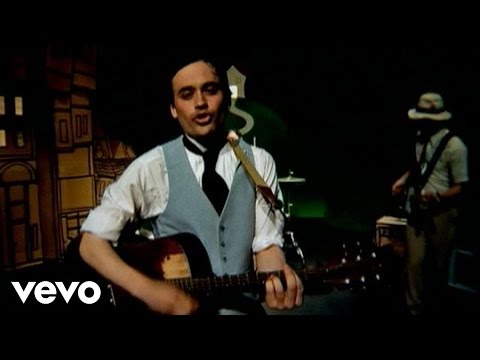 However, the song I played, "Timothy Hay," caught my attention early on, because of it's cryptic, beautiful lyrics, and because of the poignient musical climax where Aaron Weiss sings "What a beautiful God there must be!" Man thats a fantastic song. And even though we're only 3 episodes in, I'm gonna give the lyrics of the week award to mewithoutYou again. Yes I'm biased, but it's my show and Aaron Weiss is an incredible lyricist. I won't go too far into analyzing what it means, cause I have no way of knowing what he was thinking, but I believe Sister Margaret is a woman that he works with in a drug rehab program in Philadelphia. They were arrested in DC at a protest at one point, and the rest is up for interpretation of course.
7. Naomi Shelton & The Gospel Queens (What Have You Done, My Brother?)
Wow, she has some pipes. I had the distinct honor of seeing this group live while I was in New York this past December, and I even got a chance to solicit music from them after the show, hence this song in the playlist. Anyway this is a really cool group from Brooklyn and they're produced by Daptone Records who puts out lot of great artists like it. They were nice enough to send me some music, so buy something from them if you ever get a chance, they're nice people.
Lyrics of the week: mewithoutYou- "Timothy Hay"
On a cold december just before dawn as the sun said hello to the sky
the mantis prayed while the lamelacorn tunneled and rolled in a threadbare tie
the holland lops in the karakon glades indignantly thumped their feet
and hopped away when they cut their noses on the sharp tipped blades
[which the grass doesn't mind in the least]
there's a heat pad waitin in the chicken wire hutch where the does from the netherlands stay
but that dry alphalpha don't taste like much and we're tired of the timothy hay
[hey]
I touched her back she was lying face down the dew turned to frost in her eye
me and Sister Margaret on the Pentagon lawn with our wrists in a plastic tie
while the rats by the tracks on these winter days seeking shelter from the cold
make a nest in the tracks of our various ways that they can save their immortal souls
no timothy hay
oh no timothy hay
please no more timothy hay
no more timothy hay
oh no, no more timothy hay
no, no more timothy hay
oh no, no more timothy hay
no more timothy hay!
on a cold December just after dusk as the sun bid its cordial goodbyes
he'll be split to pieces like an apple seed husk to reveal the tree that'd been hidden inside
which sappling called in a tattered sirrah as the seeds from the shepherd's purse fell
broke the news to mom "we've found a better mom we call God," which she took quite well
What a beautiful God
What a beautiful God
What a beautiful God there must be
What a beautiful God
What a beautiful God
What a beautiful God you must be
Related posts:
Related posts brought to you by WordPress MU Related Posts Plugin.