installment number 4:
Audio clip: Adobe Flash Player (version 9 or above) is required to play this audio clip. Download the latest version here. You also need to have JavaScript enabled in your browser.
Tracks and Details:
Artist- Song (Album)
1. Sufjan Stevens- All the Trees of the Field Will Clap Their Hands (Seven Swans)
This is such a great song, the title comes from Isaiah 55:12 which in full says "You will go out in joy and be led forth in peace; the mountains and hills will burst into song before you, and all the trees of the field will clap their hands." It's passages like this that make you wonder how most christian songs can choose the passages that say things like "You are the whisper in my heart that speaks to me" (actual quote). If you don't like Sufjan Stevens yet, here's a series of pictures to convince you otherwise:
If that doesn't win you over, I don't know what will.
2. Mountain Goats- 1 Samuel 15:23 (The Life of the World to Come)
This is a really beautiful song, and a great album by John Darnielle of the Mountain Goats. The whole album is inspired by stories of the bible, very interesting. Again, not necessarily anything John Darnielle is claiming to believe in, but he found several stories from the bible fascinating and wrote songs based on several. If you're interested in anything else by the Mountain Goats, check out this crazy video for Woke Up New: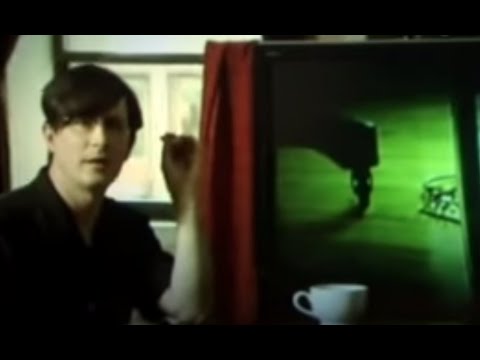 3. Della Daniels And Ester Mae Smith- Jesus Builds A Fence Around Me (Como Now: The Voices of Panola County, MS)
This is a really interesting song. The album is from that same distribution label that sent me the Gospel Queens of Brooklyn that I played last week.This whole album is acappella gospel songs from a bunch of church choirs in Panola County, Ms. Pretty simple concept, and it turned out really cool.
4. The Golden Gate Quartet & Josh White- Noah (Freedom)
I don't know much about this group, but I got the album from the UGA music library, so if you've got a UGA student id and a laptop, go get it. Expect to hear some more songs from this group though cause I really enjoy the album…
5. Vollmar- How Far Can The Wise Man Spread His Wings (Every Place Is Home)
I just learned about Vollmar this week. This song in particular reminds me a lot of early recordings of some Okkervil River songs (Happy Hearts from their first album?). After I listened to this album and really enjoyed it I realized that they were from Bloomington, Indiana. This seems to happen every time I start to like a band. Bloomington must have an awesome music scene.The whole album is very simplistic folk, the kind of stuff you would here me usually play on Friendly Folk, if you're familiar with the show.
6. The Spirit of Israel & Soul Messengers- Daniel (Soul Messages from Dimona)
The Spirit of Israel & Soul Messengers is a really interesting group that incorporates influences from traditional Detroit gospel and Black Hebrew culture and I'm assuming everything in between into their music. Check out what they look like:
7. mewithoutYou- The Sun & The Moon (Brother, Sister)
Of course I had to end with another mewithoutYou song. I probably chose this song because it mentions Daniel in the first verse and I thought it was fitting right after that last song.Listen closely though, the song is splendid.
Lyrics of the week………………
although I'm tempted to give mewithoutYou a 3rd award, I'm gonna go ahead and give this one to our good friend Sufjan Stevens for the song All the Trees of the Field Will Clap Their Hands- the title alone is enough to do it. The lyrics are as follows:
If I am alive this time next year
Will I have arrived in time to share
And my eye is about as good this far
And I'm still applied to what you are
And I am joining all my thoughts to You
And I'm preparing every part for You
And I heard from the trees a great parade
And I Heard from the hills a band was made
And will I be invited to the sound
And will I be a part of what you've made
And I am throwing all my thoughts away
And I'm destroying every bet I've made
And I am joining all my thoughts to You
And I'm preparing every part for You
For You
Related posts:
Related posts brought to you by WordPress MU Related Posts Plugin.