Hello friends. My name is Dylan, aka DJ Friedmann ~*~ThA JeWeLa~*~, and I enjoy music. I know that sounded like a 12 step program declaration, but my love for music is truly an addiction. Thank G*d the benevolent overlords of WUOG have given me an outlet to both feed my addiction and bring in music converts from across the greater athens area (and if you're one of the 3 people who read this blog, potentially beyond!). Fate has now brought me to Sundialing, where I intend to bathe you in rays of sunshine and fill your mouths with bubblegum pop. I hope you like Bubblicious.
A special shoutout to long time DJ Zan who nurtured this show as if it were his own foster child for 3 (!) years, and did a darn good job to boot. Hopefully I can continue to blaze lysergic trails of psychedelia in the semesters to come.
Primarily I intend to use this blog as a supplement to the show, filled with inane youtube links and maybe a witty caption or two. What separates this blog from, say, the forwarded cat videos you get from your mom, is that (hopefully) you won't have the urge to delete them right away. Plus, if we ever get the show recordings to work consistently again, you can put me on your iDevice and have my smooth voice reverberate through your eardrums 24/7.
Ok, actual content starts here:
I have no doubt in my mind that everyone at some point in their life has heard a piece by Los Angeles session musicians The Wrecking Crew. For 20 years they were the premier backing band for every who's who of music's who-dom: Bing Crosby, The Partridge Family, The Mamas & The Papas, and most notably, responsible for producer Phil Spector's "Wall of Sound," seen prominently in the Beach Boys album, Pet Sounds.
Here's a couple of selections from some lesser-known acts that benefited immensely from having The Wrecking Crew pull the strings in the background, creating a sound that is still fresh today: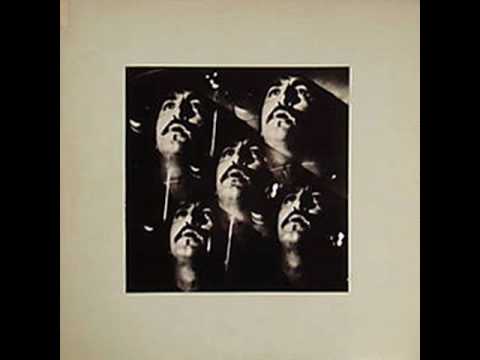 "In March 1975, Jim Sullivan mysteriously disappeared outside Santa Rosa, New Mexico. His VW bug was found abandoned, his motel room untouched. Some think he got lost in the desert. Some think he fell foul of a local family with alleged mafia ties. Some think he was abducted by aliens.
By coincidence – or perhaps not – Jim's 1969 debut album was titled U.F.O.
A seventh son, Jim Sullivan was a West Coast should-have-been, an Irish-American former high school quarterback whose gift for storytelling earned him cult status in the Malibu bar where he performed nightly. Sullivan was always on the edge of fame; hanging out with movie stars like Harry Dean Stanton, performing on the Jose Feliciano show, even stealing a cameo in the ultimate hippie movie, Easy Rider.
Friend and actor Al Dobbs thought he could change all that, and founded a label – Monnie Records – to release Jim's album, enlisting the assistance of Phil Spector's legendary sessioneers The Wrecking Crew to do so. That's Don Randi, Earl Palmer and Jimmy Bond you can hear, the latter also acting as producer and arranger. "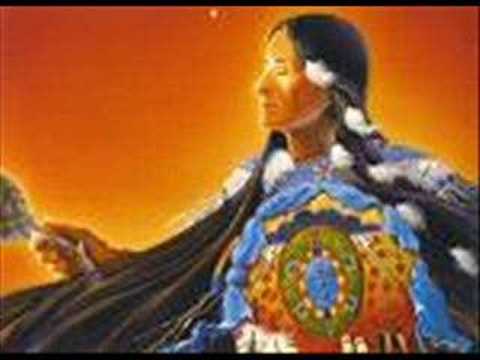 "J.J. LIGHT was actually Jim 'James' Stallings, who played bass with the Sir Douglas Quintet from Mendocino onwards. The status of his 1969 LP, produced by Bob Markley of the West Coast Pop Art Experimental Band (WCPAEB), has always been a little murky, the main reason being that it was never released in the US. The title track, however, was a sizeable hit through much of Europe, South America and beyond and the LP was issued in several countries. As the title suggests, it has an American Indian theme – Jim was of Navajo descent – and like XIT and Jim Pepper's Witchi-Tai-To provides an interesting example of the much over-looked cross-over of this ethnic group into the musical mainstream.
Coming to LA from his native New Mexico at the start of the decade, Stallings recorded a doo-wop 45 for Paxley, the label legendary scenester Kim Fowley shared with Gary Paxton. Fowley introduced him to Bob Markley when the latter was playing bongos in a pizza restaurant. Bob would, of course, go on to be the controlling force in the WCPAEB, but in the meantime he and Jim came up with the concept for `JJ Light' through which Markley encouraged Stallings to connect with his Navajo routes. The result was the song Heya and the subsequent album.
The recordings involved many of the usual session crew – Jim Gordon, Early Palmer, Joe Osbourne and Larry Knechtel – but also lead guitarists Ron Morgan (from the WCPAEB) and Gary Rowles. "
Related posts:
Related posts brought to you by WordPress MU Related Posts Plugin.