Howdy y'all. Sorry about the lack of updates, unfortunately I have to prioritize college in front of college radio. That, compounded with the fact that getting a show recording uploaded is about as easy as solving the Da Vinci code, has led to a seemingly lazy dj. But wait no longer: I'm here now, and am about to drop a psych-folk bomb on you, so that has to count for something!
Here's a little diddy by a local folk-rocker from the 70's, Robert Lester Folsom. His sole album, Music and Dreams, was recently reissued on Mexican Summer records. From an interview by Paste Magazine:
Robert Lester Folsom of Jacksonville, Fla. did the whole rock star thing. He worked in a record store, played a few shows and even recorded a full-length called Music and Dreams in a professional studio in Atlanta. But then he, like so many greats before him, retired his dreams when he had a family and secured a "real job" painting houses.
"[It was] something with more of a steady income," Folsom says. "I feel guilty to say that. But, you know, I like painting."
That was 26 years ago.
Folsom continued to implement his innocuous vocals and Neil Young-esque guitar work here and there in the Jacksonville area via just-for-fun cover bands and church groups. It wasn't until a guy in California found his stuff online and got him in touch with Mexican Summer that things changed.
The label re-released Music and Dreams, which originally pressed only 1,000 copies in 1978, on vinyl. The re-emergence of Folsom's honest ditties earned him attention from another fan of summery strums: Panda Bear. "I had to call my friend and ask him, 'Who is this Animal Collective?' He told me and was like, 'Panda Bear mentioned you?' I said, 'That's what I heard.'"
Folsom said the shout-out left him feeling super flattered and a little embarrassed. "I wish I could say I knew who they were before they mentioned me but I'd never heard of them 'til then," he says.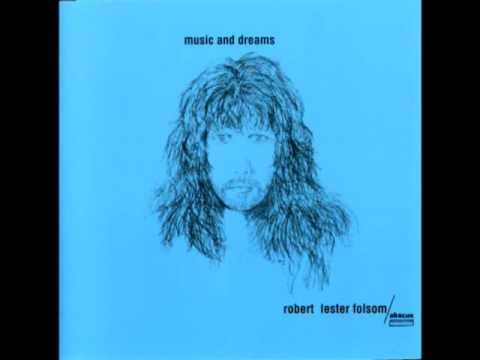 Related posts:
Show 73 Bluegrass Junction for Sunday June 13, 2010.  This edition of...

Related posts brought to you by WordPress MU Related Posts Plugin.